Website Development & SEO
From conceptualization to going live, all your website needs are covered through my services. I offer new web builds, website conversions to WordPress, upgrades, and SEO. I can work on a per-hour basis or for a flat fee. Price is determined by the scope of the project. Please contact me for more information.
Website Development
I offer full website design services to create a UX/UI friendly website that is intuitive and modern. I typically employ the WordPress codex for the backbone of all websites I build. This provides the owner with back-end access and ease of use. I'm able to make changes upon request and add most any component necessary. It will be unique and will set you apart from the competition!
Conversions
I offer full website conversions from old static HTML/PHP/ASP files to WordPress. I will copy over all content and images, create a great new look, and put 301 redirects into place, pointing old URLs to new ones so that your organic search traffic is not affected.
Migrations
There are two types of typical migrations often requested: migration to a new server, and migration from http to https with an SSL certificate. I perform both migrations for your site.
Basic SEO
Your website will be fully SEO-optimized using the latest techniques. It will be easily found on Google search for organic search traffic.
Upgrades
I can update your existing site/theme to a more modern look and with a more intuitive design. Contact me to discuss your project and ideas.
Graphics Design
Don't have a logo? I'm happy to work on that for you. Included! Design and other custom imagery is also included.
Ad Copy
I can create landing pages for inbound marketing and generate magnificent ad copy that converts!

Full Website Services for Science-based Businesses and Endeavors
I design and build websites for all businesses (except for the adult industry), but I specialize in websites for the scientific community. This includes medical, research, and commercial.
Hosting
I can provide hosting services for a yearly fee if required.
Personal Support
All customers will receive personal support. No need to fill in annoying support tickets and wait for days for a response and you won't be waiting on hold at some call center. You'll only be dealing with me.
Information Architecture
Content hierarchy is an extremely important component to SEO and authority building. I develop information architecture by utilizing nested URLs, navigational elements, and relevant content.
Email
Custom email accounts are included, the amount determined by your hosting provider. I will help set email up in any system you use such as Windows Live Mail or Outlook so that you can send and receive email from your domain.
Social Media Integration
Any social media accounts you have can be integrated to the website for auto-posting or simple connections. I can also help set business social media pages up on your behalf.
Responsive Mobile Design
Your new website will have different layouts to fit different screen sizes: mobile phones, tablets, and PCs. Your mobile layout may feature a "Call Now" button for seamless customer interaction.
Custom Components
Every business is different and your website might require unique attributes. I am versatile. A knowledge base for information storage? You got it. Downloadable PDFs? Of course! Let me know what you need and I'll make it happen.
COmplete Website Packages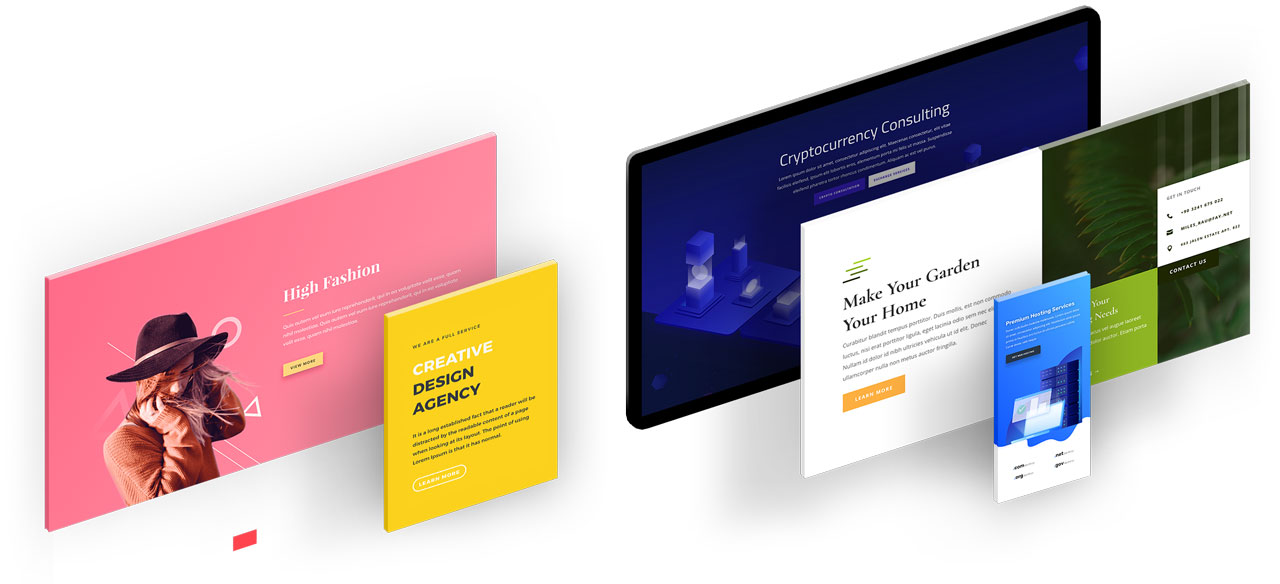 Define
We discuss the project, and I get a feel for the direction and goal of your site.

Design
Design options are discussed: template, platform, and elements desired.

Refine
Narrow down the features and label components by importance.

Build
Let the games begin.
Website Redesign or Development
Two Ways to Hire Me
Per Hour Through Upwork (Preferred)
Flat Fee (starting at $2,000)