Grant Writing Site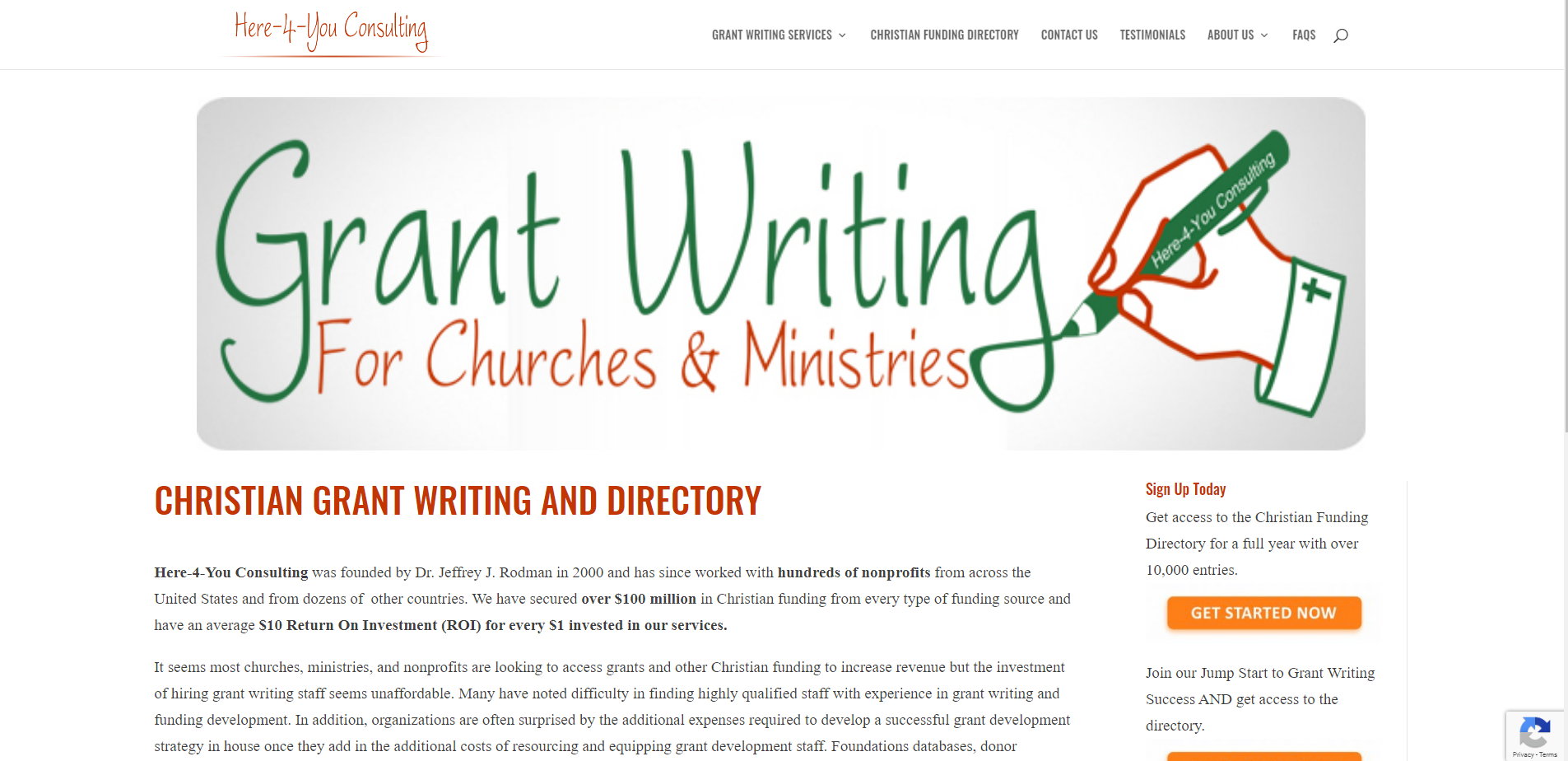 Completed
| | |
| --- | --- |
| Old Website | New Design |
This was a very old WP site that needed to be upgraded. However, when the WP version was upgraded, the custom, outdated theme created conflicts because of outdated PHP and HTML, causing the internal functions to fail. That's when I was contacted.
To begin I updated the server and PHP version, as well as the cPanel version. I built a new theme using Divi that was simple and effective, with a modern look and better organization of content. I updated all plugins, deleted old plugins that no longer were supported, cleaned up the back-end and installed new plugins to take the place of old ones.
I rebuilt the entire payment system and shopping cart, connecting the site owner's existing merchant system, created an automatic membership system with expirations, imported the database of users into the new system, and another database of over 50,000 entries into a new directory system.
In effect, this was a massive overhaul of internal workings.
Website: https://www.npfunds.com/